| | Digital Planner | Any.Do | Cozi Family… | Tweek | Trello | Todoist | Friday | DayViewer |
| --- | --- | --- | --- | --- | --- | --- | --- | --- |
| Overall rating: | | | | | | | | |
| Rating | 4.9 | 4.7 | 3.9 | 4.3 | 4.4 | 3.7 | 3.6 | 3.5 |
| Reviews | 387 | 510 | 289 | 420 | 292 | 113 | 108 | 147 |
| Basic Features: | | | | | | | | |
| Templates | 300+ | | 1 | 1 | 1 | 1 | 1 | |
| Stickers | 2000+ | | | | 20+ | | 800+ | |
| Notes add | | | | | | | | |
| Checklists add | | | | | | | | |
| To-do lists add | | | | | | | | |
| Subtasks add | | | | | | | | |
| Work in team | | | | | | | | |
| Interface: | | | | | | | | |
| Dark mode | | | | | | | | |
| Integrated covers | | | | | | | | |
| Notifications | | | | | | | | |
| Repeated reminders | | | | | | | | |
| Custom fonts | | | | | | | | |
| Highlighting | | | | | | | | |
| Extra features: | | | | | | | | |
| Drag & drop | | | | | | | | |
| Add photos | | | | | | | | |
| Add web links | | | | | | | | |
| Export to PDF | | | | | | | | |
| Export to print | | | | | | | | |
| Task delegation | | | | | | | | |
| Platforms, Calendars: | | | | | | | | |
| Web | | | | | | | | |
| Windows | | | | | | | | |
| Android | | | | | | | | |
| Mac OS | | | | | | | | |
| IOS | | | | | | | | |
| Sync with Apple Calendar | | | | | | | | |
| Sync with Google Calendar | | | | | | | | |
| Sync with Microsoft Calendar | | | | | | | | |
| Integration with other apps | | | | | | | | |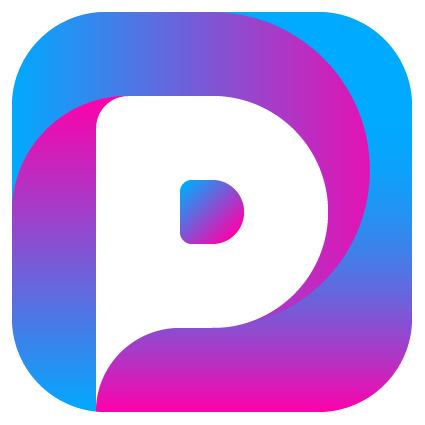 Digital Planner

A great digital planner that delights users with a ton of useful tools and functions in symbiosis with a beautiful interface. Plan things efficiently and easily track the progress of tasks. There are tons of templates, stickers, covers, and custom fonts at your disposal, to highlight your personality and make planning every day, week, or month fun and interesting.
The app helps you to be well motivated and stay organized in any situation. You will be able to quickly prioritize, always know what is on the agenda, and start taking full advantage of good time management as you become a happier and more successful person. Be sure to download this app and enjoy all its benefits on your device.
Pros
Handwrite recognition;
A handy monthly calendar;
Available for different OS;
Planner export to PDF format;
Sending a layout for printing;
You can insert the link into the text;
Easy-to-use interface, large workspace;
Synchronization with calendars Outlook, Google, Apple.
Cons
No tools for collective work.
Product details
| Templates | Platforms | Calendars | Developer | Type of app |
| --- | --- | --- | --- | --- |
| 299+ | Win / Android / Web / Mac / IOS | Google / Apple / Microsoft | Evopaper LLC. | Digital Planner & Calendar |
Any.Do

A calendar app that allows you to schedule tasks, lists, and reminders. Realized simple syncs with all your mobile devices, computers, laptops, and tablets so personal to-do lists will be available to you at any time.
You can create not only one-time or recurring reminders but also reminders linked to a particular place. This way you will not miss an important meeting or event. Developers regularly update software, which the appearance and functional possibilities are improved.
Pros
Easy tab switching;
Convenient note entry;
Effective project management;
The function of filtering lists by tags;
Simultaneous access to content from multiple devices.
Cons
Problems may occur when syncing a grocery list between multiple gadgets.
Product details
| Templates | Platforms | Calendars | Developer | Type of app |
| --- | --- | --- | --- | --- |
| - | Android / Web / Mac / IOS / Windows | Google / Apple / Microsoft | Any.DO inc. | To do list & Calendar |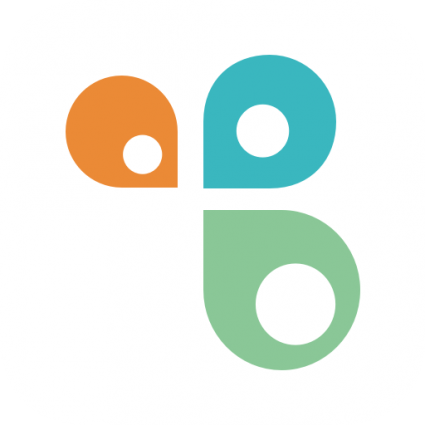 Cozi Family Organizer

A free online calendar is a great way to manage your daily family life. Keep track of all family member's schedules with a simple, color-coded calendar for each user. Set reminders and email them to family.
Add calendars for work, nutrition plans, training, school homework, and more. Create to-do lists about what to buy at the grocery store, write down the ingredients you need, plan meals, and so on.
Pros
Electronic recipe box;
Auto brightness button;
Using one account for the whole family;
Special tools for monitoring completed assignments;
Quickly planning responsibilities for family members.
Cons
The Menu section is available only in the web version.
Product details
| Templates | Platforms | Calendars | Developer | Type of app |
| --- | --- | --- | --- | --- |
| 1 | Android / Mac / IOS / Web | Google | Cozi | Calendar |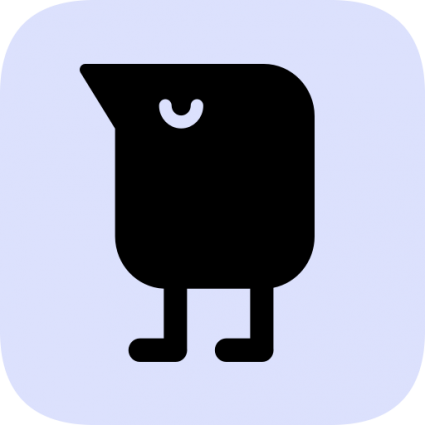 Tweek

Allows you to plan personal or team activities. You can share a direct link to your online calendars, to-do lists, and work schedules, including social media and instant messengers. Its advantage is the ability to create subtasks and checklists with notes.
There is a system of pop-up notifications. Important things can be highlighted using color or stickers with emojis. There is an option for recurring tasks. If you are not always online, you can easily print a template of your created calendar and attach it to your paper monthly planner or bullet journal.
Pros
Minimalistic design;
Maintaining shopping lists;
Displays a weekly calendar view;
There are versions for iPhone и Android;
A calendar with tasks can be printed on paper.
Cons
Supports only google calendar;
Most of the features are available after a paid subscription.
Product details
| Templates | Platforms | Calendars | Developer | Type of app |
| --- | --- | --- | --- | --- |
| 1 | Android / IOS / Web | Google | Scada SIA | Calendar |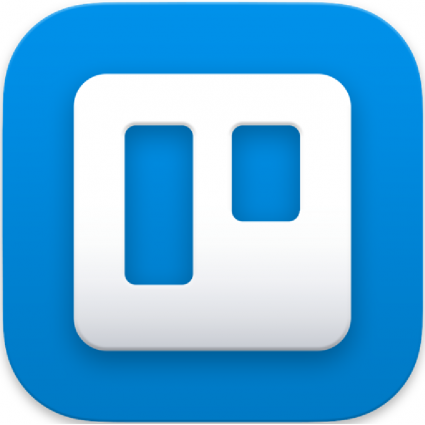 Trello

A popular project management system based on the Japanese Kanban board methodology. Before you are one working screen (board), divided into lists containing vertical rows for storing cards.
In the cards, you will write down the essence of the tasks and then assign people who will have to accomplish these tasks. The simple structure of the cards will help you to comfortably track the planned, current, and completed tasks. Available a special menu in which stored detailed logs of all changes and actions of team members, and all information about user profiles is also here.
Pros
Convenient control;
Customizable color-coding system;
Instant notifications about changes in the log;
Integration with other applications for online work;
Smart search system with operators and query memory;
Data storage in the cloud Google Drive, Dropbox, OneDrive, Box.
Cons
Inconvenient to use on small screens;
The free version has a limited amount of downloadable files.
Product details
| Templates | Platforms | Calendars | Developer | Type of app |
| --- | --- | --- | --- | --- |
| 1 | Windows / Android / Web / MacOS / IOS | Google / Apple | Trello, Ink. | Digital Organizer |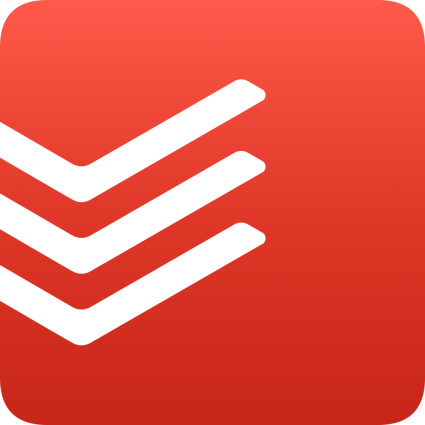 Todoist

Taskmanager designed for efficient project management. Created tasks can contain notes of any length and files of different formats, including multimedia. There are useful functions for sorting and filtering content.
Facilitates the workflow, helps to get organized, and not to forget about upcoming appointments and events. You can track your to-do lists in a browser on a website, desktop client, smartphone, or tablet. There are powerful tools for analytics and viewing the actions of project participants.
Pros
Real-time commenting;
Shared access to projects;
Assigning labels and tags;
Allows you to edit tasks;
Working with Gmail and Outlook;
Indicating priorities and deadlines;
Make plans for the day, week, or month ahead.
Product details
| Templates | Platforms | Calendars | Developer | Type of app |
| --- | --- | --- | --- | --- |
| 1 | Windows / Android / Web / MacOS / IOS | Apple / Google / Microsoft | Doist, LTD. | Digital Task Manager |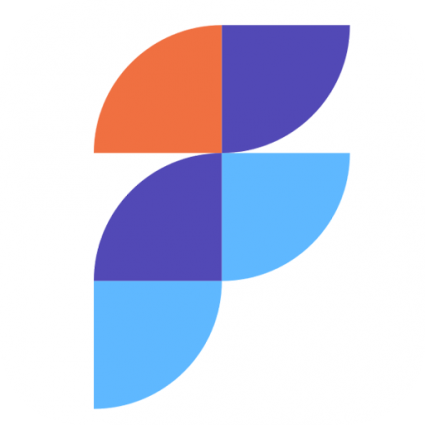 Friday

Integrating Planner, to which you can connect your favorite planning and task tracking apps. Designed to simplify the workflow and increase the productivity of both one user and the whole team. Integrates with many other applications, like Todoist, Trello, Doodle, Asana, Zoho Calendar, etc.
Pros
Online chat;
Over 800 smilies;
Quickly planning your day;
Installing the Chrome extension;
Centralization of company goals.
Cons
Exists only online;
Works properly only with the Chrome browser.
Product details
| Templates | Platforms | Calendars | Developer | Type of app |
| --- | --- | --- | --- | --- |
| 1 | Web | Google / Microsoft | Friday Feedback, Inc. | Integrating Planner |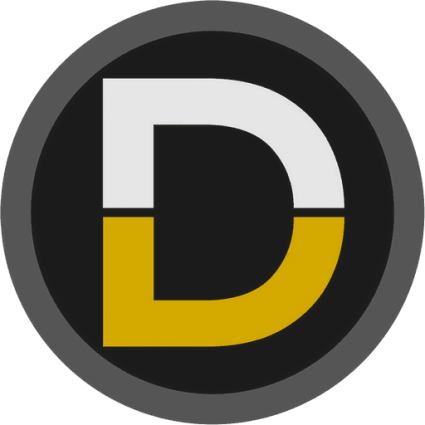 DayViewer

Here is an Online organizer containing tools for creating tasks and checklists, taking notes, and managing to-do lists. More often used in business and teamwork on projects. Add users to the Command Room section and assign them specific roles. Depending on the role, team members will be able to view, comment, or edit the data.
You can also keep a journal, jot down your thoughts and ideas in it. You can use the contact book, leave various tasks and news on the virtual bulletin board, and assign notifications of important events to the desired date.
Pros
Delegation function;
Helps streamline employee actions;
Working with Chrome and Safari browsers;
Having a quick planner of daily activities;
Display calendar in weekly, monthly, yearly formats.
Cons
No emoticons or templates;
Team Rooms have 14 days free trial period;
Doesn't sync with other calendars and apps.
Product details
| Templates | Platforms | Calendars | Developer | Type of app |
| --- | --- | --- | --- | --- |
| - | Web | - | Dayviewer Ltd. | Online Organizer |
Conclusion
Summing up the review of the most popular online planners, it is worth noting that each program or web service has specialized functionality for the proper organization of your daily affairs. Digital Planner is made in such a way that you can plan and track tasks for every day as efficiently as possible. In the app, you can create to-do lists, checklists and add subtasks. A powerful set of functions complements the beautiful and easy-to-use interface. In addition, the multi-platform capability will allow you to work with the software from both mobile and desktop operating systems and have access to personalized to-do lists through a single account. Digital Planner is the perfect way to be a well-motivated and organized person, achieve goals and become more successful every day.
Trello and Todoist are powerful digital organizers popular with millions of users around the world. Both apps work on the Kanban principle, allowing you to quickly organize to-do lists and issue tasks. The system of boards and cards really simplifies the workflow, especially if you work in a team and will be made daily plans for employees, analyze the progress of the project and view the actions of its participants. DayViewer will also help you increase the productivity of your employees. Customize and publish the task list on the main board. Assign specific roles and permissions to users, and then track how your project is progressing.
Any.Do is a handy calendar in which you can schedule tasks, assign events to the desired dates, and set reminders, including recurring or location-based. Thanks to synchronization with various computers, laptops, smartphones, and tablets, you will never miss an important event and will be aware of all your tasks. The closest analog is Tweek, which is an equally convenient calendar that allows you to quickly work online and can integrate with various socials, messengers, and emails. A distinctive feature of this solution is the useful function of highlighting certain cases using colors and stickers.
Cozi Family Organizer is specially designed to effectively manage a variety of family activities, from cleaning the house to planning grocery shopping. You can create schedules for each family member, assign and track tasks, send reminders by email, and so on. All family members can quickly open, view, and comment on to-do lists from any device using a shared family account.
Friday is a whole virtual office that can be customized in detail to fit your needs by integrating other planner apps with the web service. Suitable not only for single, but also for joint work on projects. Helps quickly schedule tasks for the day, supports chat.