Ultimated Digital Planning Guide: Apps + Templates + Stickers
Quick jump to:
How to use
The digital planner is a program or PDF file with hyperlinks adapted for tablets, phones, and personal computers. It allows you to digitize the notes of your paper weeklies and use them more conveniently since all pages will be connected by links. Thus, to get to the desired day, you do not have to turn the pages but just press one button in the calendar. It will also be convenient for you to duplicate repetitive tasks by simply copying them without manually writing them down for each separate time.
You can also choose one of the task manager apps for digital planning, such as AnyDo, Todoist, Trello, etc. They are perfect for those who expect from digital planning nothing more but scheduling a business meeting or happy birthday to their cousin. Such task managers, as it is, do not have standard fields on which you can write down your thoughts or just the information you need. There is a search by tasks and notes, but you still won't be able to structure your notes like in paper weeklies with quick access. Therefore, for beginners, the planner application is the best option. By having some of the functions of a task manager, this decision leaves you room for creativity.
Since the creation of such a file is a rather laborious process that requires special knowledge, the easiest way is to purchase a ready-made template with hyperlinks or use an application with integrated templates for different occasions. To work with it on a computer, you will need any PDF annotator program, for example, Adobe Acrobat. However, the best solution for convenience and portability is to use the template with your iPad or any other tablet paired with a stylus that supports handwriting. It allows you to plan even more conveniently than in a classic paper notebook.
The process of preparing for work is as simple as possible. You need:
Download the application for working with PDF;
Download the digital planners as a PDF through a browser or send it to your mail;
Click on the downloaded file and select a program to work with it.
 
Digital Planner Apps for Android, iOS, Web
Planning apps released for all platforms. Today there are a huge number of digital planners, but one thing is for sure — the larger the screen, the easier it is to work with the planner. However, forgetting about the ability to view tasks and edit them from a mobile device is also not worth it, so cross-platform is one of the main features of the best digital planners. We have selected several popular apps, which we will talk about further.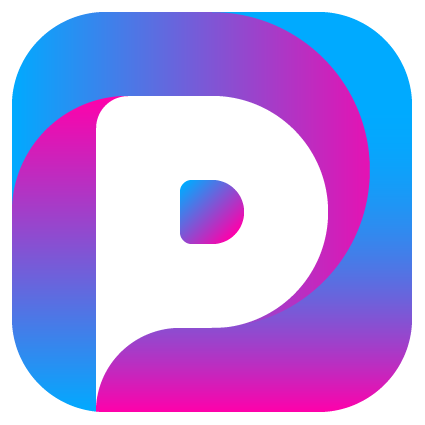 Digital Planner

This application has incorporated the best of a paper planner and task manager. Firstly, different planning templates are already built-in, and the user does not have to search for different PDFs for various tasks. You can choose what you need right in the app because a huge planner for all occasions is already built-in and includes to-do lists, routine entries, meal or training diary, travel journal, and much more. It is also possible to make several gliders for different tasks. In addition, the app syncs with Apple, Google, and Microsoft calendars, which will allow you to quickly transfer all events from the calendar to the planner, always staying with reminders. An important advantage is that the planner is infinite, which means that you don't have to look for a new PDF template every year.
Working with the software is extremely simple - you register in it, create your planner and start filling it out using a touchpad, keyboard, or handwriting input. Then you can add embedded stickers and other elements to the page. That is, you can make your planner both functional and beautiful without the need for a long search for templates, stickers, and covers on the Internet. All records are saved in your account and can be viewed or changed on your other device running Android, iOS, Mac, Windows, or a web version.
Pros
High-quality presentation mode;
Beautiful interface, very convenient control;
An abundance of digital templates with hyperlinks;
Works great on different devices running various OS;
Advanced system of instant notifications and reminders;
A huge collection of custom fonts, stickers, and covers;
You can create an unlimited number of tasks in to-do lists.
Cons
Photo adding is not supported;
Planner editing only through one account;
Limited drawing functions with Apple Pencil.
Product details
| No. of templates | No. of stickers | No. of covers | Platforms | Calendars | Developer | Type of app |
| --- | --- | --- | --- | --- | --- | --- |
| 100+ | 2000+ | 40+ | Win / Android / Web / Mac / IOS | Google / Apple / Microsoft | Evopaper LLC. | Digital Planner & Calendar |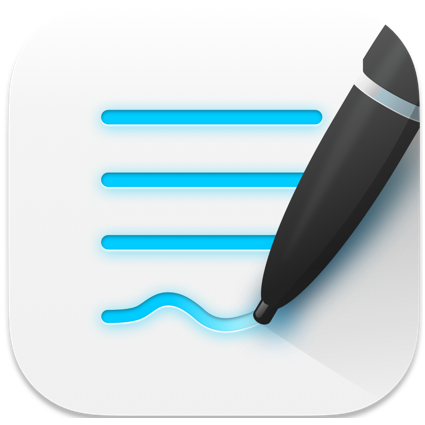 GoodNotes
A popular application for annotating PDF. Works with planner templates downloaded from the Internet. Supports adding stickers, covers, and various graphic elements, but they will have to be purchased separately and imported into the program base. It is almost as easy to work in it as in Digital Planner, but here you do not create your own planner, but the first search and buy a suitable template on the Internet and then open it in Goodnotes and start filling out.
One of the main benefits of the app is its advanced functions for working with text. Handwriting with Apple Pencil looks pretty well. In addition, there is a search on your handwritten text, which works well but not always correctly. GoodNotes is the go-to app for thousands of users, but the app has a couple of major drawbacks. For example, it only works on the iPad and you cannot view and edit your planner from your home computer or laptop.
Pros
Highlighting mistakes in the text;
A detailed tutorial for beginners;
Convenient handwriting search function;
Fast file systematization, many filters;
Easily switching between portrait and landscape orientation.
Cons
No audio notes;
The program does not sync with the calendar.
Product details
| No. of templates | No. of stickers | No. of covers | Platforms | Calendars | Developer | Type of app |
| --- | --- | --- | --- | --- | --- | --- |
| 22 | 80+ | 30 | Mac / IOS | - | Time Base Technology Limited | Note-taking PDF Reader |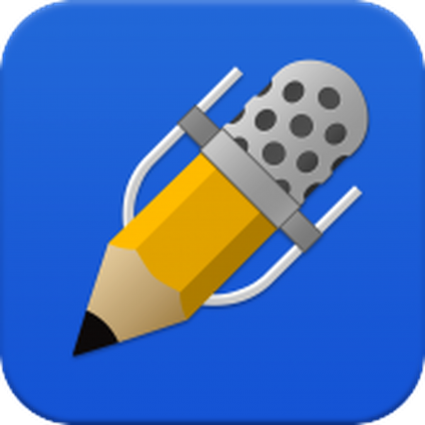 Notability
Notability generally works the same way as Goodnotes. The app has similar disadvantages but is also available for macOS, and it's capable of attaching audio recordings to your file. So fans of voice messages will be able to appreciate the possibilities of Notability. Pay attention to the function of working with two files simultaneously on one screen, which is really convenient to use on iPad Pro or Mac. The rest of the functionality is similar to Goodnotes.
The program received an elegant minimalistic design. You can master the controls in a matter of minutes. The interface is not cluttered with unnecessary icons, all the necessary interactive tools are located on the panel at the top of the desktop. You can quickly add typed or handwritten text, use the cut, erase, copy and insert text fragments.
Pros
Handwriting search tool;
Comfortable navigation using a stylus;
PDF content can be quickly annotated;
Working with Dropbox, Google Drive, and Onedrive;
Adding multimedia content, including images from the gallery.
Cons
No stickers and covers;
Inconvenient navigation through voice memos.
Product details
| No. of templates | No. of stickers | No. of covers | Platforms | Calendars | Developer | Type of app |
| --- | --- | --- | --- | --- | --- | --- |
| 388 | - | - | Mac / IOS | - | Ginger Labs | Note-taking PDF Reader |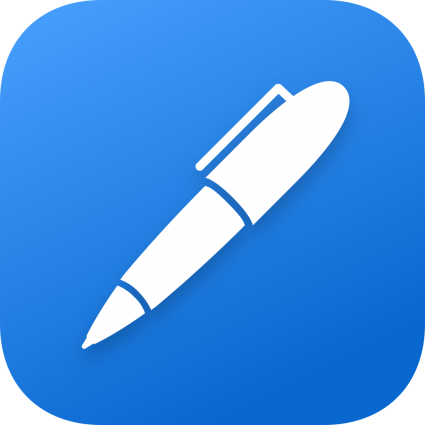 Noteshelf
Noteshelf, unlike Goodnotes and Notability, also supports Android devices. For example, if you use an iPad with an Apple Pencil for planning, tasks can always be quickly viewed and slightly corrected using your android smartphone. The application has collected many useful functions from analogs, such as working with two notes on one screen, adding photos and audio to your planner, searching by handwriting input, etc.
Serious disadvantages are the lack of sync with calendars, inconvenient sync between devices via cloud storage, and the inability to create subfolders. But in general, the program is good and very interesting, taking a worthy place with the competitor-apps.
Pros
Lots of sketching tools;
Allows you to add tags and background images;
Viewing materials in the form of a journal spreads;
Convenient to use on iPhone and Android smartphones;
You can customize the cover and template for the inner page.
Cons
Drag and drop is not supported;
Not the most text zoom function.
Product details
| No. of templates | No. of stickers | No. of covers | Platforms | Calendars | Developer | Type of app |
| --- | --- | --- | --- | --- | --- | --- |
| 25 | 25+ | 10+ | Android / Mac OS / IOS | - | Fluid Touch PTE LTD. | Note-taking PDF Reader |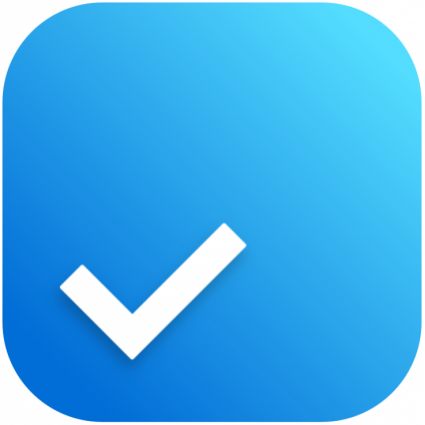 Any.Do
A good task manager helps you organize your life efficiently and not forget about your daily activities. There are no pretty templates and no room for creativity. By and large, this program is an advanced calendar that allows you to create different types of tasks and checklists. It does not work with PDF, but it is enough for organizing business life.
It works on all popular OS, also synced with calendars. Quickly sends notifications to the user. If you do not need anything other than not being late for an appointment or not forgetting to buy bread at the store, this app will do it 100 percent. But it is impossible to make a beautiful planner like a paper one in it.
Pros
A simple grouping of tasks;
A set of widgets of different sizes;
Putting important tasks on the agenda;
Creation of short- and long-term plans;
Maintaining daily, weekly, or monthly to-do lists.
Cons
Can't create subtasks;
Some features are free to try for a limited time.
Product details
| No. of templates | No. of stickers | No. of covers | Platforms | Calendars | Developer | Type of app |
| --- | --- | --- | --- | --- | --- | --- |
| 1 | - | - | Windows / Android / Web / IOS / Mac | Google / Apple / Microsoft | Any.DO inc. | Task Manager & Calendar |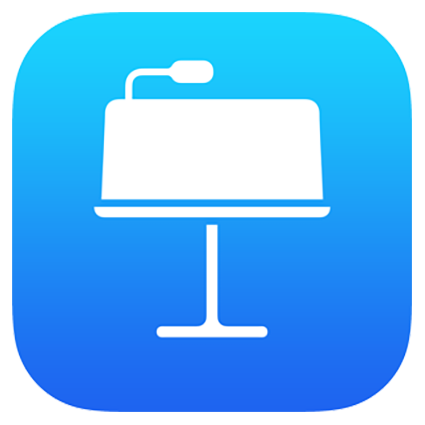 Keynote
Apple's presentation app is also suitable for hyperlinked PDFs. It will be appreciated by iPad users with Apple Pencil. First, create your presentation and use this instruction to add links:
Select the text or shape that you want to convert to clickable hyperlinks;
Right-click and select Link;
Select a slide;
Enter the page number to be referenced;
Next, the presentation must be saved as a PDF and used with the program for planning.
Pros
Remote control;
Apple Pencil support;
Compatible with PowerPoint;
Works quickly and smoothly;
A large number of templates.
Cons
Supports only Apple devices;
Problems may occur when integrating with Gmail.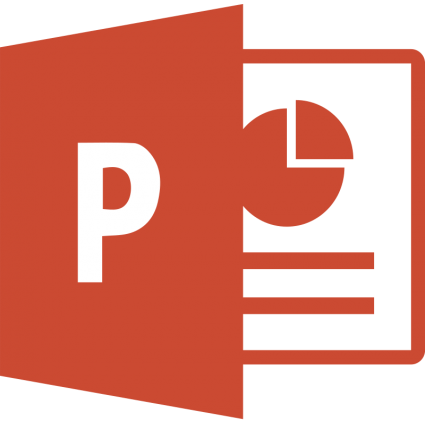 Microsoft PowePoint
Microsoft's branded presentation software also allows you to hyperlink phrases or objects within a presentation. You can immediately use a ready-made presentation template similar to a planner. Just change it to suit your requirements. To insert links:
Highlight the text or shape;
Right-click and select "Hyperlink";
Select "This Document";
Go to the page you want to link to;
Click Ok.
Pros
Many templates;
Impressive toolbox;
Hint Wizard for newbies;
Wide range of color palettes;
System of logical grouping slides;
Library of graphics, clips, and sounds.
Cons
Not all actions are intuitive;
A subscription to the program costs 6.99 per month;
Anti-aliasing is not supported, which makes text and graphics appear less smooth.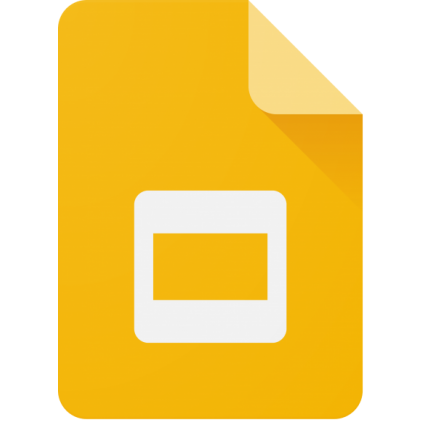 Google Slides
The application for creating Google Slides presentations allows you to save them in PDF format. It works in any browser on different operating systems. You will need to create planner pages in the same way you usually create presentations. All that remains is to add hyperlinks.
To add a link, do the following:
Highlight a phrase;
Click insert - link;
Write the title of the slide you are linking to;
Save your changes;
When the work is completed, you will only have to save it as a PDF;
Click file - download - PDF.
Pros
Works on all OS;
There are built-in page templates.
Cons
Can slow down during operation;
Fewer features than some competitors.
Digital Planner Ideas
You can use digital planners for almost anything you do with a paper planner.
How to Make a Digital Planner
One of the great things about digital planners is the hyperlinks between pages, which help you quickly navigate to the correct part of the template to fill out or view information. But to create a fully functional digital planner, you need to use vector design software. It will allow you to create pages of unlimited size that can be adapted to fit any device screen size. Excellent examples of such programs: Adobe Illustrator (paid) and Inkscape (free).
However, working in a design program requires significant effort and time for a beginner, so we will consider tools that an ordinary user can figure out. All the proposed programs will allow you to make planner pages yourself, put hyperlinks in them and save them in PDF format for use in Goodnotes, Notability, and other applications for PDF annotation.
Digital Planners & Templates
Planner templates come in handy for all occasions, from creating a meal plan and grocery lists to planning big business tasks or developing a detailed travel plan with the family. You can easily upload each template into your application, then quickly switch between them and work comfortably with the layouts you need. Users can at any time replenish their planner with new templates and dispose of them at their own discretion. All this together will make you a well-motivated, organized, and productive person, whereby you are guaranteed achieve the desired goals and become successful in any endeavor.
Digital Planner Stickers
Stickers are the main decoration of the planner, creating his personality. Many planning programs either offer a built-in package of free stickers (Digital Planers, Goodnotes) or allow you to buy additional stickers (Notability). Check out our digital planner sticker ideas for all occasions.
Digital Planner Covers
The cover is the face of your planner. It also helps distinguish one planner from another if you use several digital planners for different purposes: study, nutrition, fitness, etc. Fortunately, covers are imported into almost any PDF software as a separate page. All you need to do is select a cover, download it and set it as the main page in your planning program.
Conclusion
Digital planners make life easier, help in different situations, preserve the environment, and in general, it's beautiful!
If you have not used them yet, we recommend creating your planner using our instructions or buying a ready-made template.
If you are just starting your journey in the world of planners, we recommend starting with the Digital Planner app because it immediately has templates, stickers, and covers for all occasions, it is also free and works on all devices.